MON027 | Hadar Salan – Early Reflections EP | Incl. Yaroslav Lenzyak, Kike Mayor, Bonny & Clyde & Ruslan Remixes
Artist: Hadar Salan
Title: Early Reflections EP
1. Early Reflections (Original Mix)
2. Early Reflections (Yaroslav Lenzyak Remix)
3. Early Reflections (Kike Mayor Remix)
4. Early Reflections (Bonny & Clyde Remix)
5. Early Reflections (Ruslan Remix)
6. Jaywalker (Original Mix)
Catalog #: MON027
Format: Digital
Release Date: 26th November 2015
(Beatport 2 week digital exclusive)
Monophonic Records is back with their fifth release of the year Early Reflections EP, from a mysterious producer hailing from Spain, Hadar Salan.
Hadar Salan delivers two solid tracks with groovy basslines, raw drums & energetic effects which expresses his versatility as an artist. We also welcome well known Ukrainian artist Yaroslav Lenzyak, along with some of our favorites Bonny & Clyde, Kike Mayor and Ruslan who bring us quality remixes to complete the release.
Hadar Salan is the aka behind an artist that has a strong passion for electronic music.
Originally from the city of Lima, he emerges from south america, passing a few years living in the US. There, he acquires a taste for old school hip-hop and his passion for collecting music began. It wasn't until attending his first big parties that he starts to dive deeper into music creation, and has his first glimpse into beat making. Years later and after several re-locations, he takes on music production with a more serious approach and a deeper sense of connection with the music. His main focus is creating music with no hype, allowing him to focus more on the content.
Currently, he is located in Barcelona, a city where he gets his inspiration from, spending much of his time working in the studio. He is constantly evolving and refining his sound, looking for new ways of doing things, whether it be through analogue equipment or strange field recordings. His style behind the decks fluctuates from tech house to techno, minimal, micro and classic house combined in a seamless manner.This versatility as a dj, makes him well suited for different enviroments, whether warming up the dancefloor or getting people up on their feet in the afterhours. His format of choice is vinyl.
His productions are characterized by raw elements that always keep the groove going. Effective minimalistic sounds that work in every situation. Expect to hear lots more from this emerging talent this coming year.
Soundcloud: https://soundcloud.com/hadarsalan
Facebook: https://www.facebook.com/hadarsalan
Born in Lima, Peru and based in Brooklyn, NY–Kike Mayor is one of the representative names of the South American underground music scene, playing a pivotal role in Peru's electronic music development for over a decade.
His recent projects have been released on Drumma, Tzinah, Little Helpers, Inmotion Music, Baile Musik, Bondage Music & Monophonic Records.
In 2014 Kike joined forces with rising peruvian artist "He Did" forming Saint & Don't Music. This Vinyl & Digital record label has had a successful start with multiple releases from Sepp, Nina Soul, Jessica Diaz, Chad Andrew, Adrianho, Octave & Primarie, charting on Beatport's Minimal Top 100 and supported by artists like: Raresh, Felipe Valenzuela, Rhadoo, Baraso & Tini.
Soundcloud: https://soundcloud.com/kike-mayor
Facebook: https://www.facebook.com/KIKEMAYOR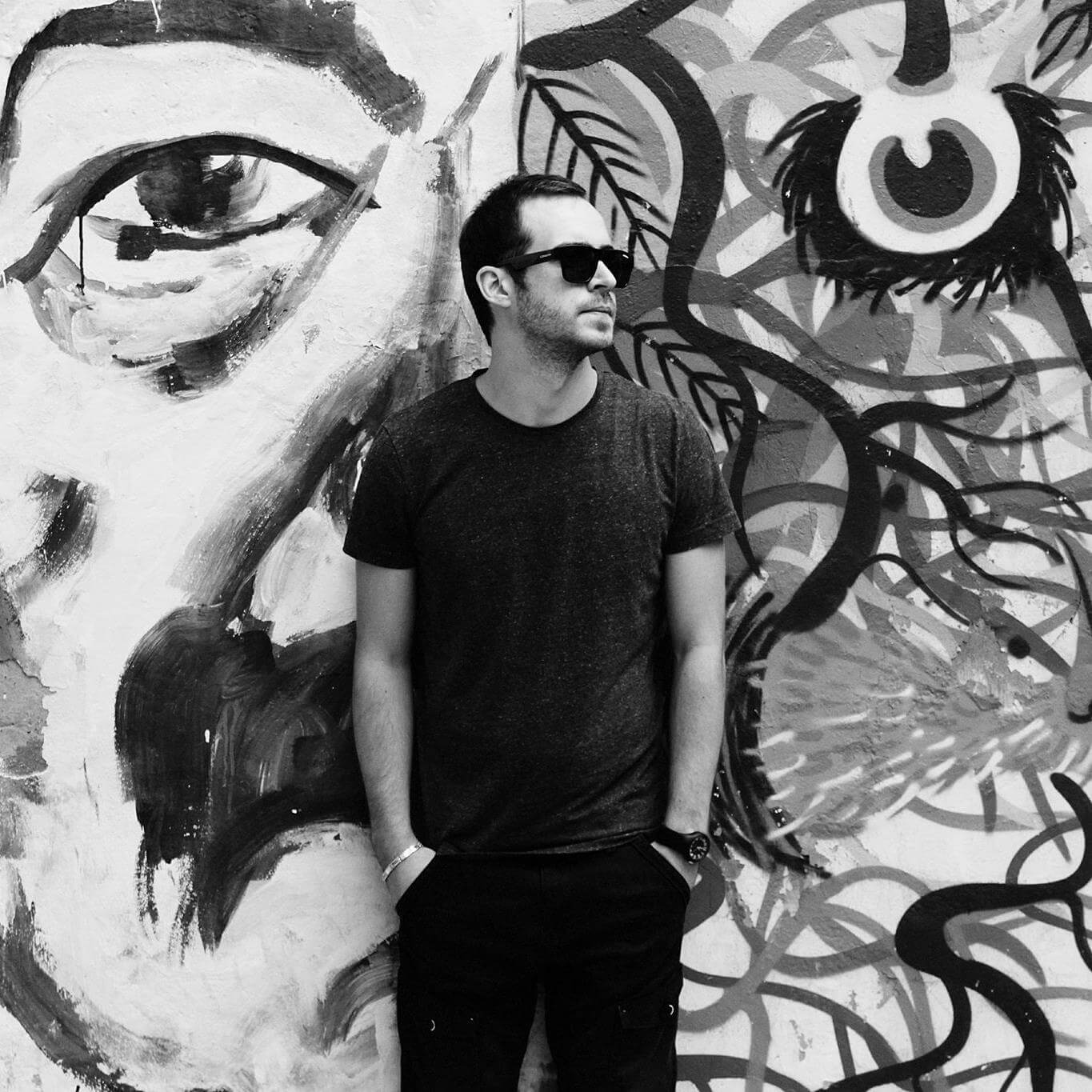 Yaroslav Lenzyak
Yaroslav Lenzyak was born in the coastal health resort town New Kakhovka situated in the south of Ukraine. The atmosphere of those places saturated with the sun energy couldn't help influencing on the development of Yaroslav's creative talents.
The school years were the starting point to comprehend art of music. The music education got at the teenage period of time played its role for producer mastership. There has been an amazing experience in Yaroslav's life. A lot of Yaroslav's friends got the original ringtones when the mobile phones had a melody creation feature.
Having moved in Nikolaev, he began to work on electronic music in 2006. The professional DJ career developed in here too. At this time he visited the international music festival Kazantip and loved the European minimal music.
In 2008 there was the first release of techno symphony called Weeping of enigmatic whale. At this period of time Yaroslav intensively started a creative activity as DJ. We can hear a sweet symbiosis of different electronic music styles in his works thanks to his desire and ability to experiment with the sounds.
Yaroslav international activity is growing very fast. He opens new music perspectives for his listeners. So it is safe to say that he will make himself known a lot of times all over the world and the number of his fans will considerably increase.
Soundcloud: https://soundcloud.com/lenzyak-yaroslav
Facebook: https://www.facebook.com/YaroslavLenzyak
Hailing from the hills of Zurich, Switzerland, Stefanie Frei & Dario De Siena a.k.a. Bonny & Clyde started their DJ duo in the electronic dance scene in 2011. Sharing a common vision, Bonny & Clyde have a passion for love and honesty paired with their ambition of joint creation. Continuously reinventing themselves, Bonny & Clyde are on a quest to unveil something new, rather than treading on exhausted grounds.
Countless hours are spent developing new, creative chapters; not only in terms of musical discoveries, but through the creation of new connections within daily life and discovering innovative modulations that lead to a new style. Thus their sound, mainly Tech-House and Deep House, comes along in a much more sensitive and intense way, combined with melodious, almost pop-like elements that go straight to the heart.
As active members of the Swiss clubbing movement, they are discovering the warm welcome of other underground scenes, New York City above all. Their productive path has already been discovered by Monophonic Records, 9000 Audio Records, and Mothlab Recordings.
Soundcloud: https://soundcloud.com/bonnyclydezh
Facebook: https://www.facebook.com/bonnyclydezh
Beginning his DJ career in 1995 Ruslan is a resident of New York who's musical style can be summed up as Minimal-Deep-Tech-Micro House.
As a vinyl junky and the head of Monophonic & MINIM Records he is always on a quest for music that opens new perspectives and educates the listener.
Soundcloud: https://soundcloud.com/djruslan
Facebook: https://www.facebook.com/ruslanmonophonic